tailoring socially responsible supply chains
the williamsburg seamster
bridal alterations and fit specialist
I tailor, alter, and create custom wedding dresses for brides, from my studio located in the heart of Downtown Los Angeles. I provide personalized and detailed attention to address each brides' unique needs, through private appointments, fit and styling advise and guidance, custom accessories, and expert sewing to achieve the perfect length, fit, and flow. I also work with bridal designers in product development as it relates to fabrication and fit.
skills and capacity building workshops
sewing INSTRUCTOR and labor rights ADVOCATE
I develop and implement curriculum for advancing the skills and capacity of garment workers and artisans, empowering them to reach personal and professional goals, while also equipping them with the knowledge required to demand fair treatment in and out of the workplace.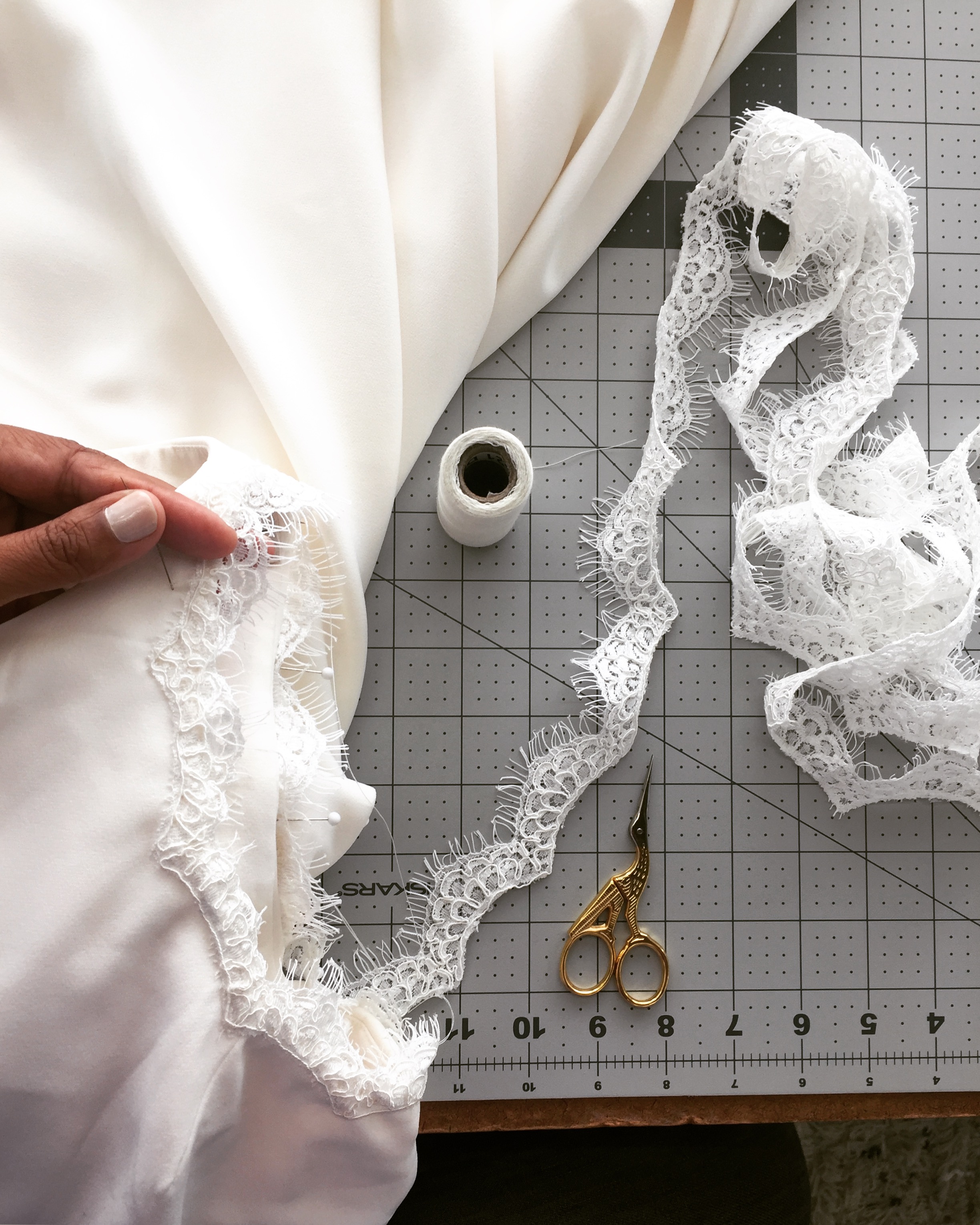 sustainable, small business consulting
consultant
With the skills, network, and knowledge I've acquired over a decade of operating and marketing my own small business, along with my undergraduate education in Fashion Design, and graduate studies in Labor Rights in the Garment Industry, I guide other small businesses in developing their brands, designs, and production practices in a sustainable manner.